The Secrets to Successful Association Growth Through Digital Marketing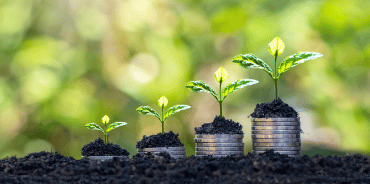 As an association, your primary goals are to serve your members, promote your mission, and drive revenue growth. With the rise of digital technology, digital marketing has become a crucial component in achieving these goals. By implementing digital marketing strategies, you can reach a wider audience, engage with your members, and ultimately increase revenue growth.
Content marketing – attracting and engaging your target audience:
One of the most effective digital marketing strategies for associations is content marketing. By creating and sharing valuable, relevant content, you can attract and engage with your target audience, establish your association as a thought leader, and build trust with your members. This can be achieved through blog posts, social media updates, email marketing campaigns, and webinars.
Search Engine Optimization (SEO) – improving visibility and generating leads:
In addition to content marketing, search engine optimization (SEO) can help increase the visibility of your association's website and content. By optimizing your website for keywords and creating high-quality content that is relevant to your members, you can generate more organic traffic, generate more leads, and improve your search engine rankings.
Social media advertising – targeting specific demographics and driving engagement:
Social media advertising is also an effective digital marketing strategy for associations. By targeting specific demographics, interests, and behaviours, you can reach members and non-members alike and increase visibility and engagement. This can lead to increased conversions and ultimately drive revenue growth.
Email marketing – directly reaching your members and encouraging action

:
Email marketing campaigns are another effective way to promote association events, membership benefits, and other offerings. By leveraging email campaigns, you can reach your members directly, provide them with valuable information and updates, and encourage them to take action.
Effective landing pages – maximizing conversions and revenue growth

:
Finally, creating effective landing pages that are optimized for conversions is essential for associations looking to maximize revenue growth. By providing a clear call-to-action and delivering a relevant offer, you can increase the chances of conversion and ultimately drive revenue growth.
THE BOTTOM LINE:
In conclusion, digital marketing can be a powerful tool for associations looking to achieve their primary goals. By implementing these digital marketing strategies and aligning them with your association's mission and values, you can increase visibility, engagement, and conversions, ultimately driving revenue growth and achieving success.
A thought-leadership piece written by the CEO of Kabloom, Richard Torianni.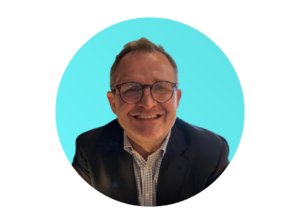 See how we rank as a Top Digital Marketing Agency on DesignRush.