Multiple Channel Approach – Digital Advertising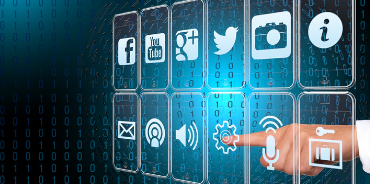 By engaging in a multiple channel approach to lead nurturing and congress delegate registration, we are able to inform and educate potential participants about any event repeatedly and unobtrusively. This holistic mass exposure approach is an extremely powerful tool for enhancing brand awareness.
Initial engagement with a congress website can come about in several ways:
1. People who are actively looking for a specific or related event
These individuals usually search for a relevant congress using Google or another search engine from where they click on a relevant paid ad or organic listing in the Search Engine Results Page (SERP).
We focus on Search ads as these:
Appear immediately in search engine results after being uploaded
Allow for messaging to be changed easily and quickly, whenever we want
Allow for monitoring / optimization / reporting
Are extremely flexible regarding where, when, and on what device they appear
If created logically and intelligently, paid search engine ads almost always perform well. They appear to individuals who are actively searching for what the ad claims to offer. When combined with a powerful, optimized web page, Search ads are usually unbeatable in terms of both quality and quantity of relevant website traffic generation.
In other words, a niche, relevant audience looking for a specific congress type is much more likely to register for an event than individuals who need to be educated about it first.
2. Promotion of an event to similair audiences who are likely to be interested in it
Reaching relevant individuals on various digital marketing channels / platforms using:
Kabloom Data Pools
Targeting audiences according to interests / behaviour / education / job titles / skills / etc.
It is possible to promote ads to individuals using several tools where potential event delegates can be targeted according to interest or behaviour, etc. and varies greatly with each digital marketing channel.
GDPR compliant regular e-mail broadcasts to individuals in Kabloom's expanded e-mail data pools is another channel which further helps to enhance and enforce lead nurturing and event awareness.
We can also show individuals different ads depending on where they are in the sales funnel and / or according to their past behaviour on the conference website. By showing relevant ads to relevant people on different channels, we can educate and inform about an event with consistent messaging. The objective is to gradually nurture lead generation and ultimately increase registration numbers.
3. Organic Promotion via sharing, reputation building and referrals
There are also a number of ways in which an event can be promoted organically across channels. It is strongly advised that any event marketing campaign should make use of organic promotion strategies as part of the multi-channel approach.
THE BOTTOM LINE
It must be remembered that paid digital marketing campaigns do not work alone. In the end, a multiple channel approach to paid digital marketing in combination with an experienced marketing manager, and constant campaign monitoring and conversion optimization (CRO), ensures optimal campaign performance.