The Future of Events is Omnichannel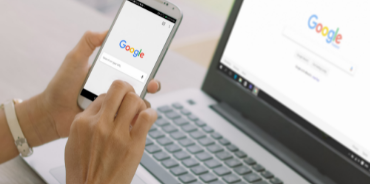 Covid-19 caused considerable disruption in the meetings industry and provided the impetus for a much-needed evolution. There are many aspects of in-person events that cannot be replicated digitally and the demand for human interaction will always be a hallmark of our society.

In-person events have a significant impact on achieving business outcomes
Face-to-face events will never disappear because 97% of B2B marketers believe that in-person events positively impact business outcomes (Bizzabo, 2019) and 84% of participants attending a live event said they have a more favourable opinion of a brand or a product after attending (Lead Generation Institute, 2018). However, the critical learning of the past 18 months is a need to migrate to an omnichannel event strategy that leverages the combination of digital and real-world event content. We have seen that participants on digital events are more comfortable providing data about themselves. They understand that the data will shape their experience and customize their journey and their needs.
Digital events create and use a lot more data than in-person events 
The fundamental change of the past 18 months is the understanding that digital events create and use a lot more data than in-person events. This empowers the event industry to move away from only anecdotal evidence of the power of in-person events and align with factual, data-driven decisions that have long been the hallmark of digital marketing. No longer will Marketing or Product Managers let their engagement and marketing decisions be driven simply by past practice. They will insist on precise data analytics based on measurable metrics and return on investment calculations, helping them understand how to achieve objectives and keep making money.
Organizations will need to embrace this change to capture digital data and fuse online data with offline data to provide customized customer journeys to their audiences.
The rise of Omnichannel
The future focus will be on data that combines a participant's online activity and their social networks. Using the lens of digital marketing this will create substantially deeper insights than registration data alone. A new era of mass customization in the event industry is upon us. Every participant's customer journey will be tailored to meeting their objectives and enhance their take-home value from participation