Challenges Associations Face Attracting Attendees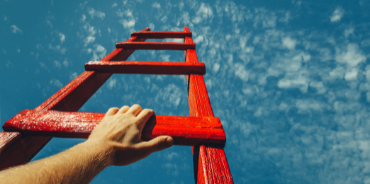 While association events are often about the scale of content it offers, or how impressive its speaker line-ups are, the reality is that the number of attendees it draws in is the real barometer of success for organisers. Yet, even for the most seasoned professional, this is often a huge challenge to overcome.
We take a deeper look at the situation and uncover a few reasons why:
1. There is simply not enough budget allocated to marketing
It may seem intuitive that marketing is a key driver to generate awareness for your event, but the truth is organisers are simply not spending enough on it – with many allocating just 1% of their budget, and not anywhere near the industry benchmark for 30%.
Hence, it is understandable that the marketing campaign do not generate the returns they envision, and thus, dissuades them from spending more in the future.
We are not advocating organisers to splurge on marketing, but instead, recognising that a reasonable budget is required to generate proper returns on campaigns.
Remember, marketing is not a cost, but an investment in growth.
2. Some organizers promote their events without a marketing strategy in place
Just like an event, running a marketing campaign requires a well-formulated strategy before implementing it. Diving in without a plan can become extremely costly.
By identifying the target audience before choosing the approach to use for a campaign, organisers can channel their budget to where it matters most and even build synergy between channels to maximize the returns on investment.
3. Increasing challenge of staying relevant amidst competition from other similar events
With the constant emergence of new events, it is crucial for organisers to find ways to ensure that their event is top of mind among their target audience.
In most cases, many organizers often turn to what they view as time-tested methods such as e-mailers and websites to generate awareness. However, this approach has one major flaw – the audience first need to be part of your existing database.
While a portion of existing attendees will continue to return, there is a greater need to draw in new attendees to expand your following to stay ahead of the competition.
THE BOTTOM LINE
If done correctly, marketing will more than pay for itself and increase attendance.