Revolutionizing Association Growth: Unleashing the Power of Social Media Advertising and LinkedIn Targeting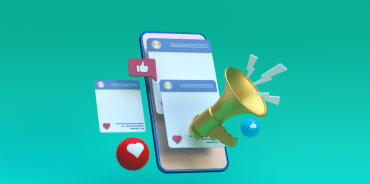 Social media has seen remarkable growth in recent years, with studies revealing that individuals spend an average of 6.5 hours online daily, with 35% of that time consumed by social media. With social media users over the age of 60 being the fastest-growing demographic, associations should consider social media as a powerful tool to boost membership and revenue growth.
The Evolution of Social Platforms
Social media platforms, including Facebook, Instagram, Twitter, and LinkedIn, are no longer simply virtual spaces for individuals to connect with friends. They have become essential platforms for digesting the latest news, connecting with like-minded individuals, sharing opinions, and purchasing various products or services.
Unleashing the Power of Social Media Advertising
Social media advertising is a powerful tool for associations to build a community of users interested in their events. This audience can be engaged organically or through paid media promotion. By sharing relevant content, interested individuals can comment on or share promoted posts, amplifying the reach and visibility of any paid promotion.
LinkedIn: The Professional Networking Treasure
LinkedIn is a particularly valuable tool for associations targeting a professional audience. A complete profile with relevant keywords and up-to-date information is essential for optimizing a LinkedIn page to reach professionals in their respective fields. Associations can take advantage of LinkedIn's various advertising options, including sponsored content and sponsored InMail, to increase visibility and engagement with their audience.
THE BOTTOM LINE:
In conclusion, social media advertising is a powerful tool for associations looking to increase brand awareness and drive membership and revenue growth. By leveraging various social media platforms and targeting a professional audience through LinkedIn, associations can build a strong digital marketing strategy that aligns with their goals and objectives. A focus on lead nurturing and event promotion can help associations increase visibility, engagement, and conversions, ultimately driving financial success.
A thought-leadership piece written by the CEO of Kabloom, Richard Torianni.