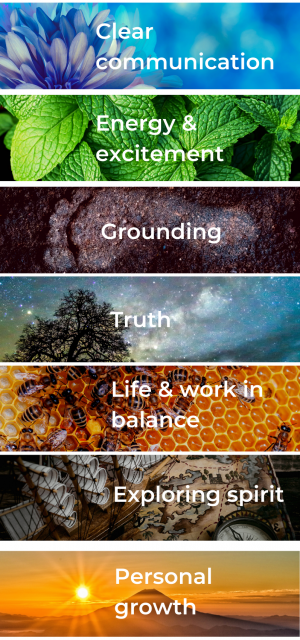 TO GROW AUDIENCES AND REVENUES TO SHARE KNOWLEDGE AND BRING A POSITIVE CHANGE IN THE WORLD.
The team are naturally bound by our love of marketing as well as caring about the world we live in – which was often in conflict with what we witnessed in some merciless advertising, PR and marketing agencies.
We needed our work and principles to align, so we turned our passion toward supporting events and associations that focus on education, innovation and building communities.
Our core value is ethical practice with each other, our clients and our suppliers. We are accountable for walking our talk in both our professional and personal lives – because ultimately, it's just your life.
THE ORGANISATION AS AN ECOSYSTEM
At Kabloom we have embraced Frederic Laloux's TEAL organisational model which moves away from heirarchy and control to a more holistic and responsive way of working in this complex world.
The underlying principle of evolutionary growth empowers our superstars to show up as their full selves, allowing them to perform at their best within a culture of flexibility, transparency and accountability.
Some of us having been working together for over a decade and even our millennials have bucked the trend and stayed and grown in our fertile environment over multiple years.
This is important on so many levels – not only does it benefit our clients by creating continuity and a deeper understanding of their field, but also creates cohesiveness and genuine friendship in our teams.
What you do makes a difference, and you have to decide what kind of difference you want to make.
LOOKING AFTER OUR PLANET & COMMUNITIES
Kabloom is also committed to profit-sharing and giving back to the communities where we reside.
We offset our carbon footprint and commit to being carbon neutral.
While none of us commute, sometimes we need to spread our wings to visit our clients or execute onsite marketing for the events.
To offset any travelling, we donate to Treesisters and donate which not only increases the earth's lungs, but also empower the women in the communities that plant them.
Never doubt that a small group of thoughtful, committed citizens can change the world, indeed, it's the only thing that ever has.
When regularly dealing with medical associations and events, it really hits home how lucky you are to have a healthy body. While working for Europe's largest rheumatology event, Alejandro and Tatiana were struck by the challenges kids with rheumatism face and decided to take action.
We often take the small things in life for granted. Things like tying shoelaces, turning a door knob, playing ball outside or even buttoning up a shirt. We've created the
#buttonchallenge
to shed light on the day-to-day struggles that children with rheumatic diseases face daily.